For an environmentally friendlypresent
We are committed to ecology in our centres and our projects
Eco-friendly manufacturing
Our company always seek to manufacture in the most sustainable way: our factories are increasingly ecological and we develop projects using innovative biodegradable materials. We have obtained ISO 14001 certification.
One of the measures taken in our plant located in Castalla (Alicante, Spain) has been the installation of green roofs. These roofs are thermal and acoustic insulators in a natural way. They create new green spaces, reducing the visual impact of buildings and promoting biodiversity.
Another of the measures put in place in our Castalla plant has been the installation of solar panels. This action will reduce external energy consumption, bringing up to 15% savings in electricity consumption.
We take advantage of the sun's heat, which is almost always radiant sunshine in the Mediterranean region. Therefore, we use its power of 200 kW to run our machines and to illuminate our offices.
We use fast, reliable, and repetitive machinery that allows us to work with rapid cycles, for demanding sectors, plus providing significant savings in electrical energy.
We have installed LED lighting on the whole plant provided by one of our customers, Hispaled. This improvement enables us to achieve a saving of 60% in electricity.
We promote the use of new eco plastics thanks to the many projects we have carried out with them. Since we know their creep, mechanical resistance, technical characteristics, costs, availability, and supply sources, we have consequently acquired interesting knowledge to tackle projects, when needed.
Plastics that break down by the action of living organisms, generally microbes, being contained in water, carbon dioxide and biomass. They are manufactured using renewable raw materials, microorganisms, petrochemicals, or a combination of the three.
Materials that dissolve in water to prevent pollution of the oceans and, thus, avoid harm to animals and aquatic organisms.
Non-fossil polymer materials being compostable and rapidly degrading. They are manufactured from renewable resources such as sugars, cereals, potatoes and starch.
Plastics that have been recovered through a recycling process, reconverting them into useful production material. 35% of the plastic we use in our plant is recycled.
We develop and support projects aiming at improving the environment through our impact investment. In other words, we get involved in their design, industrialization and, in some cases, even sponsoring it.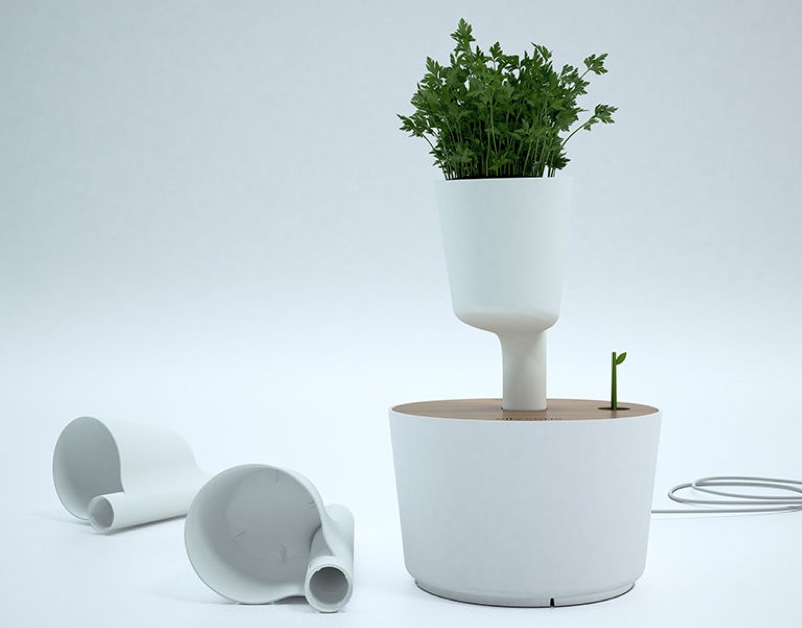 Hydroponic Vertical Garden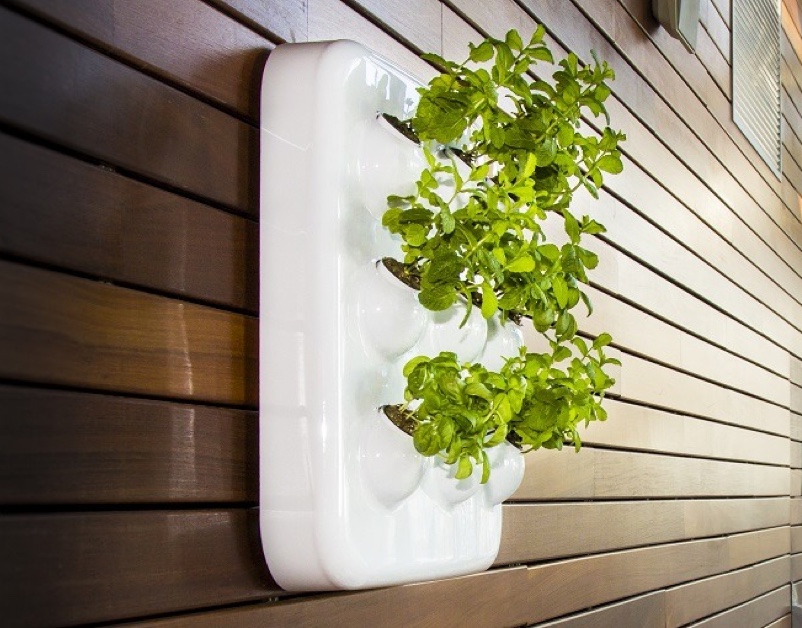 Some of the most important projects we carried out in the field of eco-friendly manufacturing which is worth highlighting:
Espora's award-winning and patented system is a sustainable, safe, modular, easy-to-install option for green, flat, or sloped roofs. Among many of the benefits, the thermal and acoustic insulation of buildings stands out.
Our participation in the project ranges from product engineering, through manufacturing polypropylene modules to development and industrialization co-financing.
Fishhooks used for deep-sea fishing are usually made of plastic. The idea grew out, together with our client, to develop water-soluble fishhook solutions to ensure decomposition in the sea. It was quite a challenge to adjust the designs to new materials.
Polylactide (PLA) cutlery
For a regular customer, we developed a design our usual disposable cutlery moulds adapting to the available bioplastics.
The challenge required making prototype moulds and testing the available design, as well as compound variants until an optimal result was achieved. We are also working on updating the range of cutlery in organic origin material (corn).